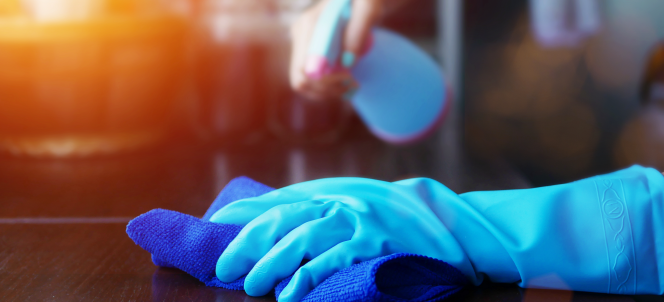 Cleaning of premises
Our premises are sanitized at least two times a day in order to limit the risk of contamination and propagation of the virus.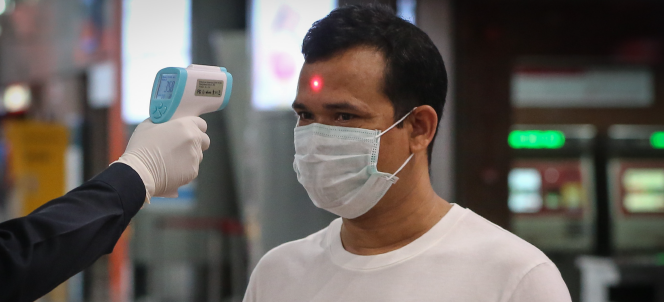 Temperature control
Temperature control at all points of entry has been introduced before granting access to staff and customers.
Persons whose temperature is above 37.3 Degrees Celsius and showing symptoms of COVID-19, like running nose, cough or shortness of breath, are not granted access inside the bank's premises.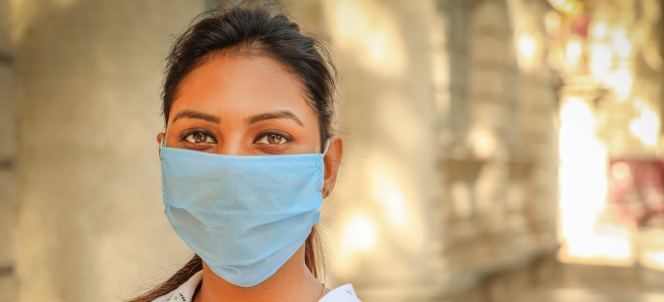 Wearing of face mask
Wearing face mask is mandatory to access offices and Business Centres. Customers are requested to wear their mask properly when visiting the bank's premises and to ensure that both their mouth and nose are well covered.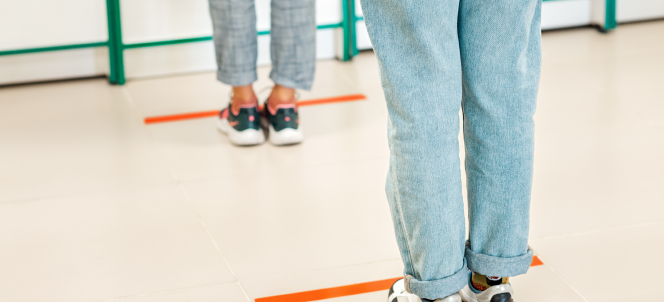 Social Distancing
Access is controlled to allow social distancing inside and outside bank premises, with a minimum distance of 1 meter between two persons.
Floor markings and demarcation instructions have been placed to ensure physical distancing.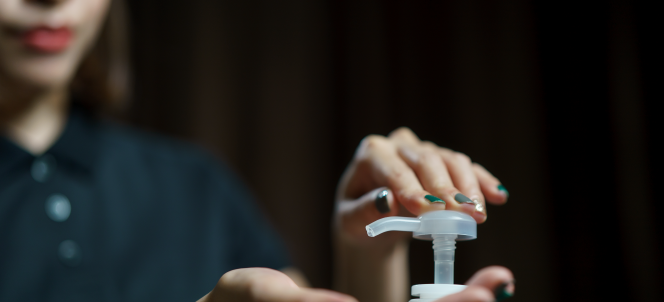 Hand Sanitizer
Hand Sanitizer is provided across all banking premises for both staff and clients' use. We recommend you to use the sanitizers as soon as you enter and before leaving our Business Centres/Offices.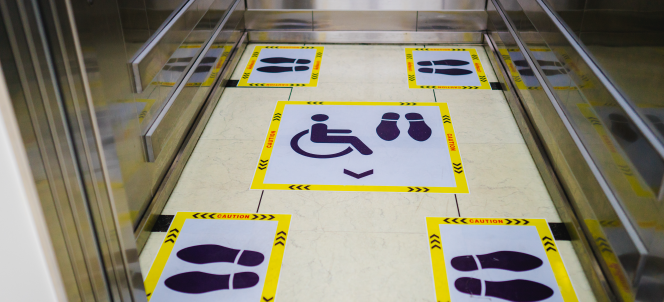 Access Control Devices
Access control devices are cleaned at regular intervals. All our existing procedures related to health and safety have been reinforced and are often updated, to meet the sanitary protocols set by the concerned authorities.
Usage of lifts and meeting rooms are strictly controlled with appropriate markings placed to guide users.