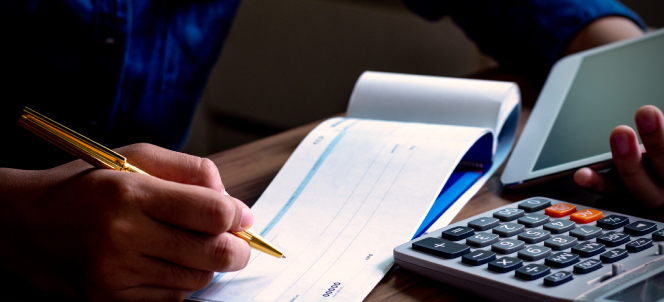 Bank Drafts
Bank drafts offer a convenient and secure means of payment, and are more easily negotiated than postal money orders and are less vulnerable than cash to loss or theft.
The following terms and conditions apply to the Tap to Pay with Visa and get rewarded by Jumbo promotion. By participating in the promotion, you are deemed to have read, understood and accepted the same:
1. Campaign Duration
a) The campaign will run from 19th September 2022 – 18th October 2022.
b) The Promoter reserves the right (on its sole and absolute discretion) to extend, shorten, suspend the time period of the Promotion or terminate the Promotion for technical, commercial, and/or operational reasons, or for reasons beyond its control. The Promotion, Prize and Terms and Conditions may be reasonably amended by the Promoter, at any time during the Promotion. In such event, all Participants waive any rights that they may have/purport to have in terms of this Promotion, and acknowledge that they shall have no recourse against the Promoter whatsoever.


2. Campaign Eligibility:
a) The Promotion is open to Jumbo and Jumbo Express customers who Tap to Pay with their Visa card for an amount of Rs. 2,000 (minimum) in Jumbo and Jumbo Express stores.
b) Any eligible natural person who is 18 years or older,
c) The parent or guardian of a minor, may participate in the Promotion.
d) The right of admission into the Promotion rests solely with the Promoter.


3. Entry into the Campaign
If you are a customer and you wish to participate in the promotion, please note the process here under:
a) To enter into the promotion, purchase goods at Jumbo or Jumbo Express stores using your Visa Tap to Pay card;
b) The net amount payable must be Rs 2,000 and above (i.e. after deduction of any voucher accepted in Jumbo stores)
c) Vouchers will be limited to 2 vouchers for same customer per day.
d) The purchase must be done during the promotion period
e) A customer does not have to register for the campaign


4. The Campaign reward
a) Customers who meet the entry requirements are eligible for Rs 150 voucher. The Jumbo Voucher is available on a first come first serve basis depending on the voucher allocation to the different outlets during the promotion period.
b) The reward of Rs 150 voucher shall be collected on the day of the purchase by eligible customers at the welcome desk of each Jumbo and Jumbo Express outlet after the relevant verification of the POS ticket by the Jumbo supervisor is done. The said voucher will be redeemable on the customer's next purchase.


5. Voucher redemption
a) Customers will be able to redeem their Rs 150 voucher one month after the end of campaign


6. Other Terms
(a) Jumbo and Visa reserve the right to disqualify any entrant or withdraw reward to such entrant for tampering with the entry process including but not limited to: canvassing, or for submitting an entry which is not in accordance with these terms and conditions.
(b) The vouchers are non-transferable and no other alternative shall be offered.
(c) By agreeing to participate in the promotion, all participants agree that their name, picture and details of their business can be made public in such media as Jumbo may choose (including but not limited to the internet) and that they will further agree to participate in all public relations and marketing activities relating to the campaign without additional payment or consideration or prior approval.
(d) The award of the reward shall be subject to the authentication of the ownership of the winning.
(e) Although Jumbo will use reasonable efforts to ensure that all information relating to the campaign ("Promotional Material") is accurate, Jumbo will not be liable for any matters outside its control.
(f) Employees of Visa are not eligible to participate in the promotion.
(g) Participating Outlets:
• Jumbo Riche Terre
• Jumbo Phoenix
• Jumbo Express: Windsor / Pasadena / Orchard / Moka /Manhattan


7. Indemnity
a) By entering the Promotion, the Participant unconditionally and irrevocably indemnifies and holds harmless the Promoter, as well as its holding company, its subsidiaries and any subsidiaries of its holding company, and their successors and assigns, directors, employees, agents or consultants against all and any losses, claims, proceeding, actions, damages, (direct, consequential or otherwise) liability, demands, expenses, legal costs (on an attorney and own client basis) howsoever arising out of, based upon, or in connection with (directly or indirectly) the Participant's participation in the Promotion and the Prize/s.
b) Promoter and its service providers, are not responsible for:
a. incorrect and inaccurate transcription of entry information;
b. technical malfunction;
c. inappropriate images and comments posted by the entry or by the public;
d. lost or delayed data transmission, omission, interruption, deletion, line failure or malfunction of any telephone network or computer equipment or software; and/or
e. The inability to access any website or online services or any other error.
c) This promotion is in no way sponsored, endorsed or administered by, or associated with, Facebook, Instagram or any other social media platform that may be used as an intermediary.


8. Promotion Disputes
a) Should any dispute arise in relation to these Terms and Conditions, the Promoter's decision is final and no correspondence shall be entered into.
b) For more information or a copy of these Terms and Conditions, please visit https://jumbo.mu. Any Promotion-related queries may be directed to:
Jumbo Customer Service on email: info@jumbo.mu from Monday to Friday, 8:30am to 5:00pm.