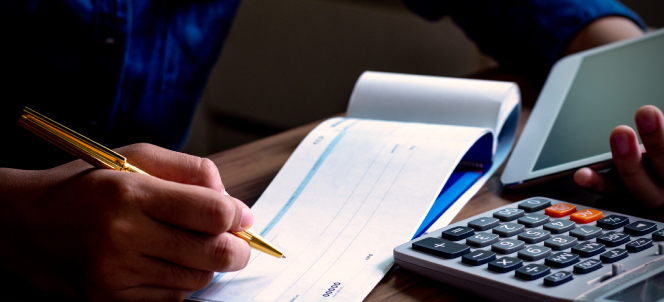 Bank Drafts
Bank drafts offer a convenient and secure means of payment, and are more easily negotiated than postal money orders and are less vulnerable than cash to loss or theft.
MauBank Ltd ("The Bank" or "our") is committed to safeguarding the personal information obtained from its customers ("your" or "you"), being transparent about how it handles Personal Data so as to provide a better protection and respect for your right of privacy, as well as provide a better overview on the security of the Personal Data collected.

The Bank also outlines reasonable precautions which are taken to keep your data safe & secure. The terms mentioned herein are subject to disclaimers or other contractual terms you have entered with MauBank Ltd such as client privacy statements or notices, and any applicable laws & regulations.

This Privacy Policy may be subject to changes from time to time and thus, our customers are advised to consult same on a regular basis. This Privacy Policy outlines our approach to Data Privacy so as to fulfil our obligations under the prevailing Data Protection laws by making our customers interests a priority.

Type of Information collected by the Bank:
Personal details: name(s), previous names, gender, date and place of birth, age, marital status, National Identity Card (NIC) number, passport number, tax identification number, other government issued number, nationality, images of NIC, passport, birth certificate, marriage certificate, death certificates, affidavits, utility bills and any other documents submitted to the Bank;
Family details: names and contact details of family members and dependents;
Contact details: address, phone numbers, email address and social media profile details;
Employment details: industry, role, business activities, names of current and former employers, work address, work telephone number, work email address and work-related social media profile details;
Education history: details of your education and qualifications;
Financial details: billing address, bank account numbers, credit card numbers, cardholder or accountholder name and details, instruction records, transaction details and counterparty details;
Market research: information and opinions expressed when participating in market research;
User login and subscription data: login credentials for Online Banking and Mobile Banking Services;
Views and opinions: any views and opinions that you choose to send the Bank, or publish about the Bank (including on social media platforms);
Other information about you that you give the Bank by filling in forms or by communicating with the Bank, whether face-to-face, by phone, email, online, or otherwise;
If our relationship arises out of an insurance policy or claim, depending on the type of policy that you have with the Bank, The Bank may also collect:
Information regarding your family members or other third parties who might be covered by or benefit from your insurance policy, or be financially dependent on you.
Information, which is relevant to your insurance policy including details of previous policies and claims history.
Lifestyle information, e.g. your smoking status and alcohol consumption if you apply for a life insurance policy.
Details about your physical or mental health which are relevant to your insurance policy or claim, e.g. if you make a claim the Bank may ask for medical information relating to the claim.
Details about your criminal convictions or related information. This will include information relating to offences or alleged offences.
Any other information, which is relevant to a claim that you make.
How does the Bank make use of the information collected as mentioned above?
The Bank requires this information so as to better cater for your needs thereby providing our customers the best customer service/experience meanwhile helping the Bank to improve its customer services and particularly for the following reasons:
For Internal Records & Audit Purposes.
To understand our customers financial needs.
To improve the products & services currently being provided by the Bank.
To make our customers aware of special promotions, introduction of new products & services that will be offered by the Bank.
For verification of our customers identity.
To contact our customers for market research purposes.
MauBank Ltd will not sell, distribute or lease your personal information to third parties unless having obtained your written permission. The Bank reserves the right to use your personal information to send you promotional offers/discounts about third parties which the customer might find interesting.

Disclosure of Personal Information

The Bank may be required on a time to time basis to disclose your personal information to regulatory authorities/governmental/judicial bodies/agencies or any other persons in line with any applicable laws/regulations/court order/official requests and for the purposes of any guidelines issued by regulatory or any other authorities or similar processes as required/permitted by Law.

Security

The Bank is committed to ensure that the personal information provided by you is safe & secure and the Bank maintains strict internal procedures/policies to prevent any form of unauthorized access of your information which is inclusive of our staffs as well. The Bank also ensures that your personal information is disposed at the end of the appropriate retention period.

Published Date: 10/08/2022