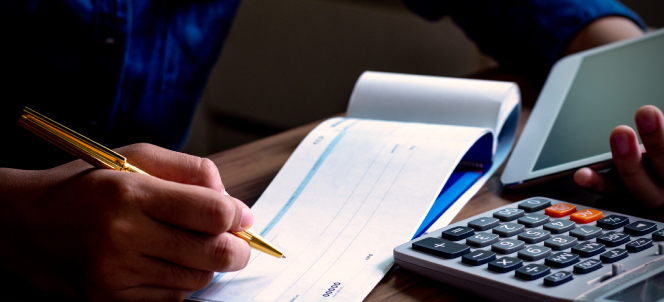 Bank Drafts
Bank drafts offer a convenient and secure means of payment, and are more easily negotiated than postal money orders and are less vulnerable than cash to loss or theft.
These following Terms and Conditions "Terms and Conditions" shall apply to the Fixed Deposit campaign "Campaign" during the Campaign Period.
1. MauBank Limited (Bank) has launched a Term Deposit Campaign, which is opened to Personal Banking Customers (individuals) and non-individuals also, and pertains to Local Currency Term Deposit solely.
2. MauBank Term Deposit Campaign is valid from 4 January until 14 April 2023.
3. For this campaign, the minimum required amount to open Local Currency Term Deposit account is MUR 100,000 (Mauritian Rupees One Hundred Thousand only).
4. This Campaign Terms and Conditions must be read with the respective product terms and the relevant banking agreements. If there are any inconsistencies between these terms and the relevant product terms and the banking agreement, these terms shall prevail limited only to the inconsistencies.

5. The penalty applicable in relation to Local Currency Term Deposit uplift before maturity will be as per the Tariff Guide on the bank's website www.maubank.mu or in any of our Business Centers.

6. By participating in this Campaign, participants are to be bound by all Terms and Conditions as stated herein.

7. The AER is 4.163% p.a, based on the rate of 4.25% p.a for 24 months, with interest payable at maturity.
Eligibility
8. This Campaign is open to the following:
a. MauBank Customers
b. Non-MauBank Customers
c. Staff of the Bank
Promotional Rate Offer
9. Eligible Clients who satisfy all requirements set out in this Campaign's Terms and Conditions will enjoy the following Term Deposit promotional rate in Table below.
Table A

10. The above rates apply to deposits with tenor of 24 months only. For deposits with a tenor of less or more than 24 months, the normal published rates will apply.
11. Multiple placements per client are permitted subject to the conditions set out in Table A.
12. All Term Deposit placements under this campaign shall be automatically renewed upon maturity for an identical period at the normal interest rate prevailing at that time, unless otherwise specifically advised by the Depositor before due date. A notice of maturity will be issued 1 month prior to the maturity date.

13. The timeline between the original maturity date and subsequent automatic renewals shall not exceed seven years. In such cases, upon expiry of the seven-year period, the term deposit will be closed and the proceeds will be transferred to the operating account held with the Bank. In all other cases, Terms Deposits will be renewed on maturity only upon instruction by the Depositor. A notice of maturity will be issued 1 month prior the maturity date.
General
14. The Bank reserves the right at any time and from time to time to modify or discontinue, temporarily or permanently this campaign, with or without prior notice due to reasons outside its control (including, without limitation, in the case of anticipated, suspected or actual fraud). The decision of the bank is final and binding.
15. The Bank shall not be liable for any failure to comply with its obligations where the failure is caused by something outside its reasonable control or any other circumstances amounting to force majeure.
16. In the event of any inconsistency between these Terms and Conditions and any advertising, promotional, publicity and other materials relating to or in connection with the Promotion, these Terms and Conditions shall prevail.
17. For all other Terms and Conditions, please refer to General Terms and conditions for operation of bank accounts with MauBank Ltd available in the Bank's Business Centres and on our website.